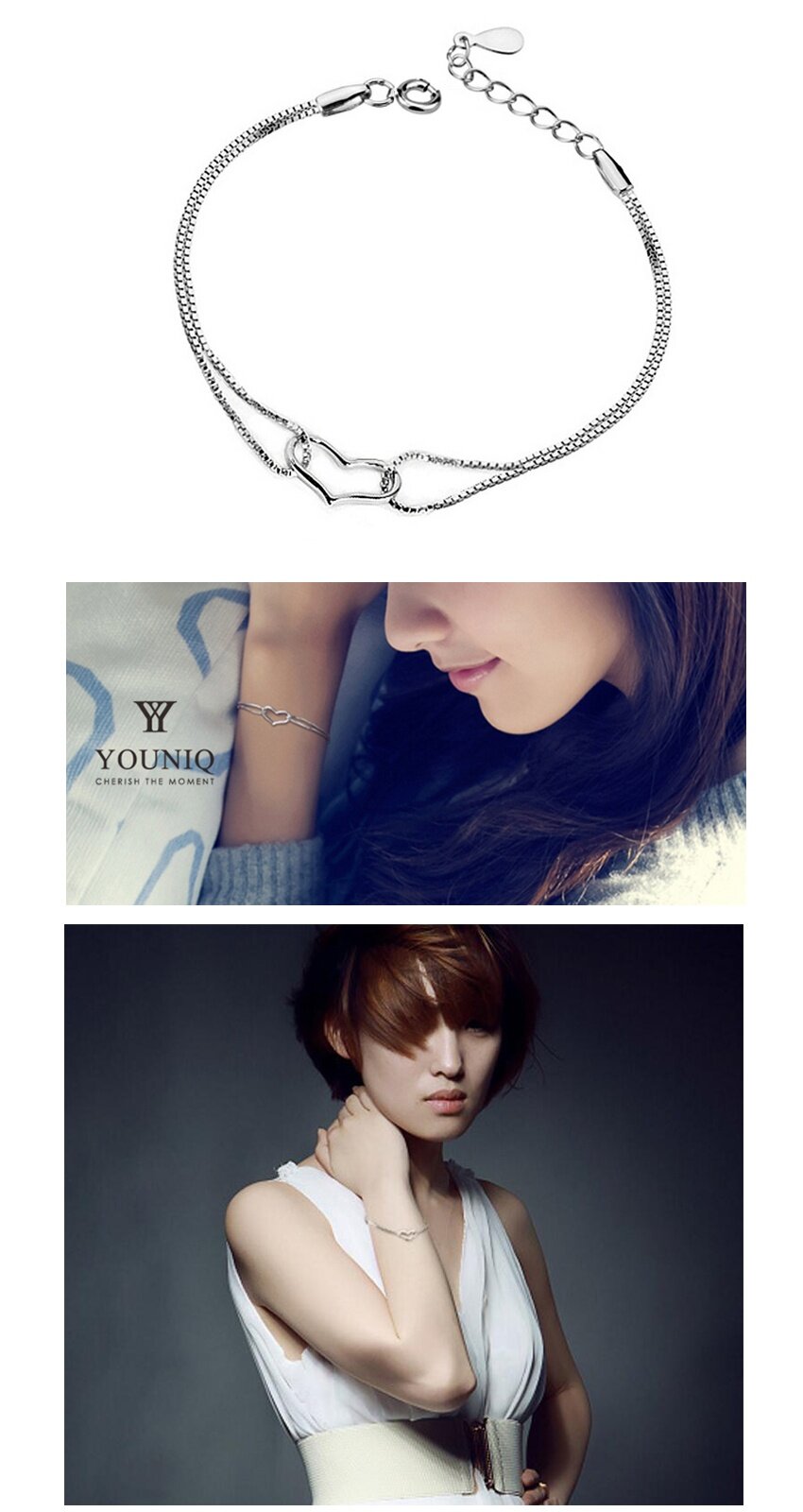 Simplicity has never looked as chic as beautiful Jewelries byYOUNIQ. With a large typography decorating the centrepiece, a traceof a swiveling line one the surface creates an elegant silhouettefor the accessory in bright lights.
Care Instructions for Sterling SilverJewelry
We recommend that customers remove jewelry before going to bedor participating in physical activity. Exposure to certain harshchemicals or environments will result in compromising the integrityof your jewelry. This includes, but is not limited to thefollowing: perspiration, perfumes, cleaning agents, chlorine, saltwater, and silver polish.
Cleaning Your Jewelry
Pour a small amount of mild soup into lukewarm water and use asmall, soft toothbrush to clean your jewelry. Toothbrushes are ideafor cleaning jewelry with intricate details, which can otherwise bedifficult to clean. If the dirt is hard to remove, soak the jewelryin clean water. A silver-polishing cloth is a great tool to makeyour sterling silver jewelry shine again if the pieces have becomedull. However, it will not remove scratches. Silver-polishingcloths may be purchased from any of your local goldsmith.
What's in the box:
1 x YOUNIQ Lovey Dovey 925 Sterling Silver Bracelet

1 x YOUNIQ Premium Gift Box
Size details:
Bracelet Length: 17cm + 2cm