Availability: All ready stock
Material: 925 sterling silver
Sterling silver: non-allergenic & durable
Cubic Zirconia: Bright shine and brilliant luster like a diamond
Size: 0.8x 0.8cm
Closure: Secure with push back
Style: Minimal stylish with elegent design with good clarity
Occasion: Suitable for casual outing, daily wear, dating, dinner, party
Color: Available in white only
Packaging: YOUNIQ premium gift box - suitable as gift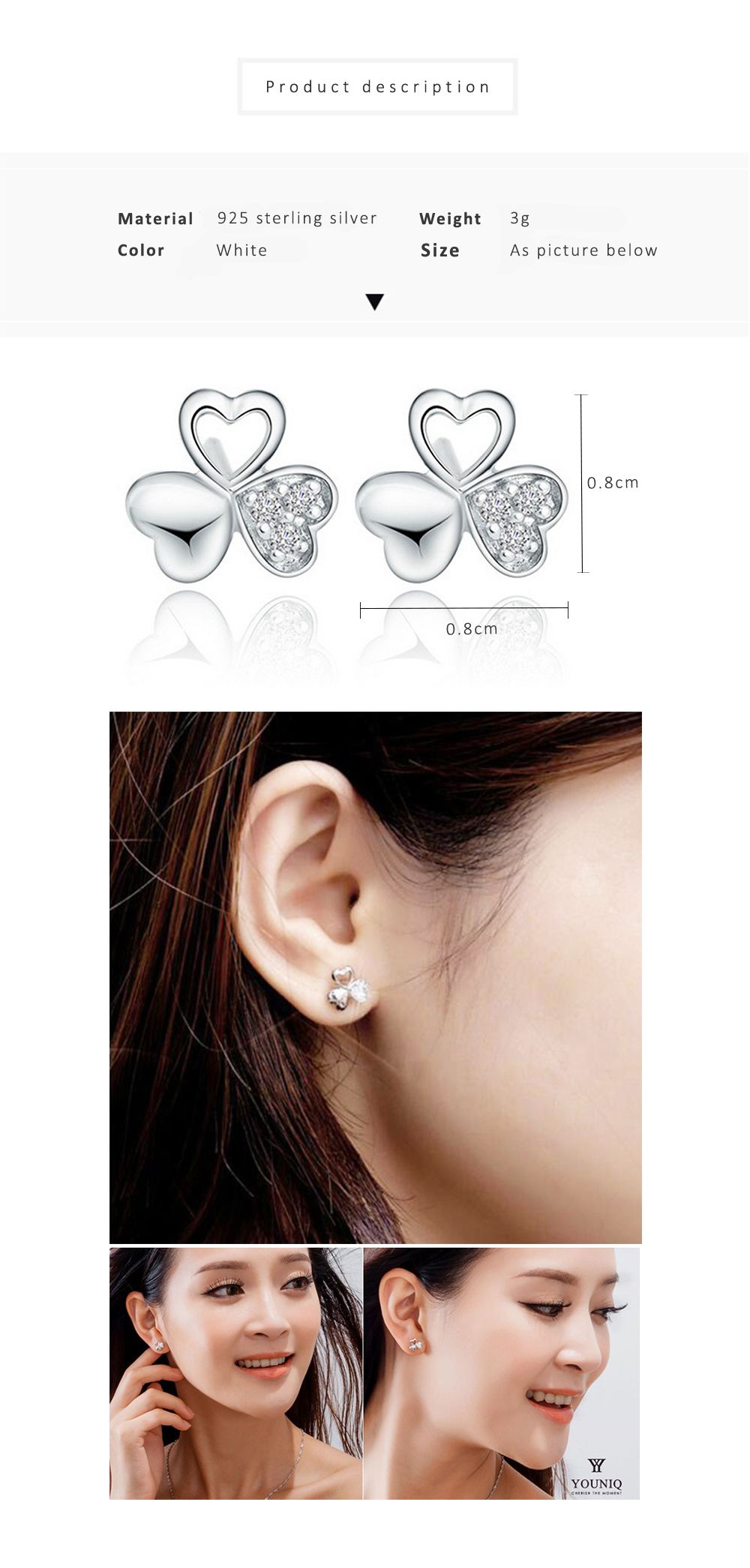 Simplicity has never looked as chic as beautiful CZ Jewelries by YOUNIQ. With a large typography decorating the centrepiece, a trace of a swiveling line one the surface creates an elegant silhouette for the accessory in bright lights.
Care Instructions for Sterling Silver Jewelry
We recommend that customers remove jewelry before going to bed or participating in physical activity. Exposure to certain harsh chemicals or environments will result in compromising the integrity of your jewelry. This includes, but is not limited to the following: perspiration, perfumes, cleaning agents, chlorine, saltwater, and silver polish.
Cleaning Your Jewelry
Pour a small amount of mild soup into lukewarm water and use a small, soft toothbrush to clean your jewelry. Toothbrushes are idea for cleaning jewelry with intricate details, which can otherwise be difficult to clean. If the dirt is hard to remove, soak the jewelry in clean water. A silver-polishing cloth is a great tool to make your sterling silver jewelry shine again if the pieces have become dull. However, it will not remove scratches. Silver-polishing cloths may be purchased from any of your local goldsmith.

What's in the box:
1 x YOUNIQ Clover Love CZ 925 Sterling Silver Earrings
1 x YOUNIQ Premium Gift Box