YOUNIQ Basic 5 in 1 Simple Vintage Gold Ring Set with Cubic Zirconia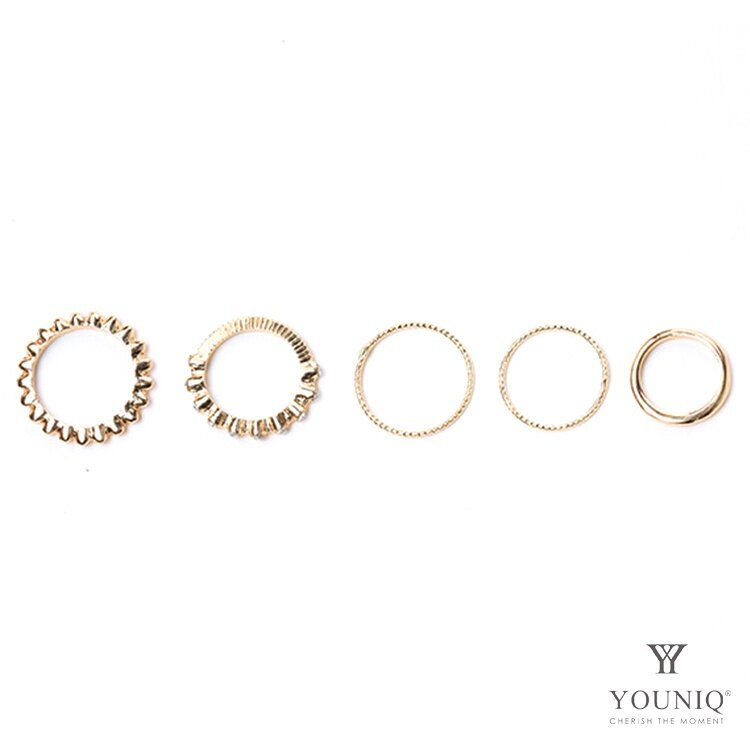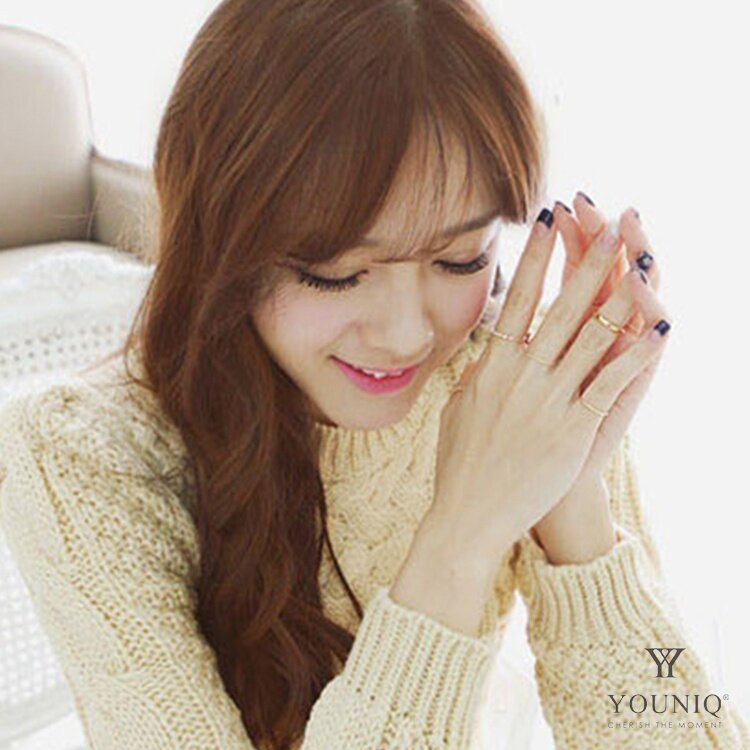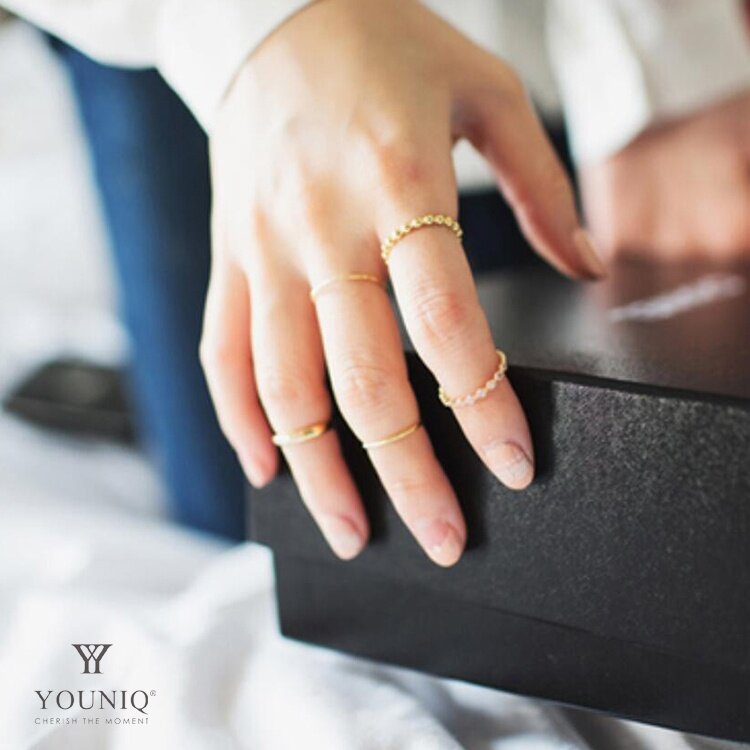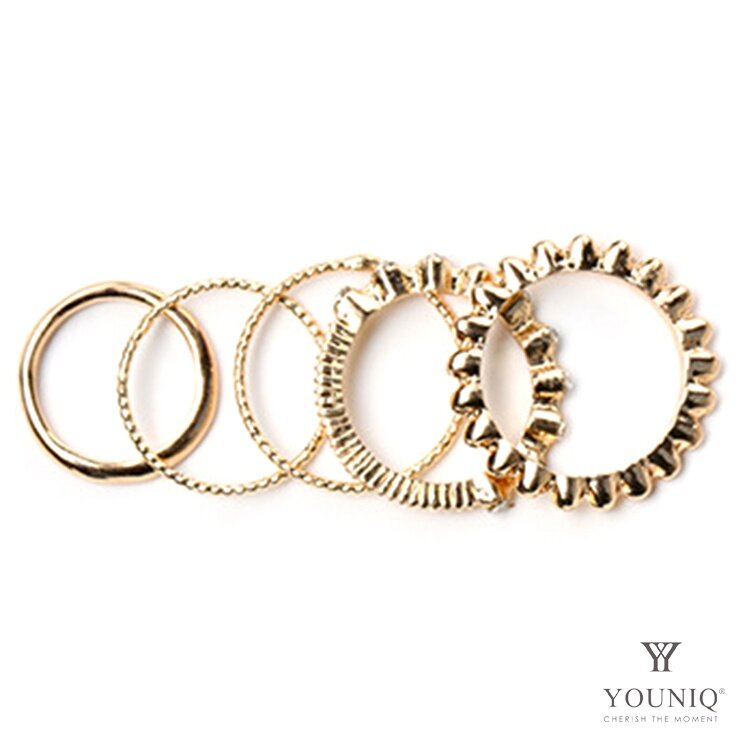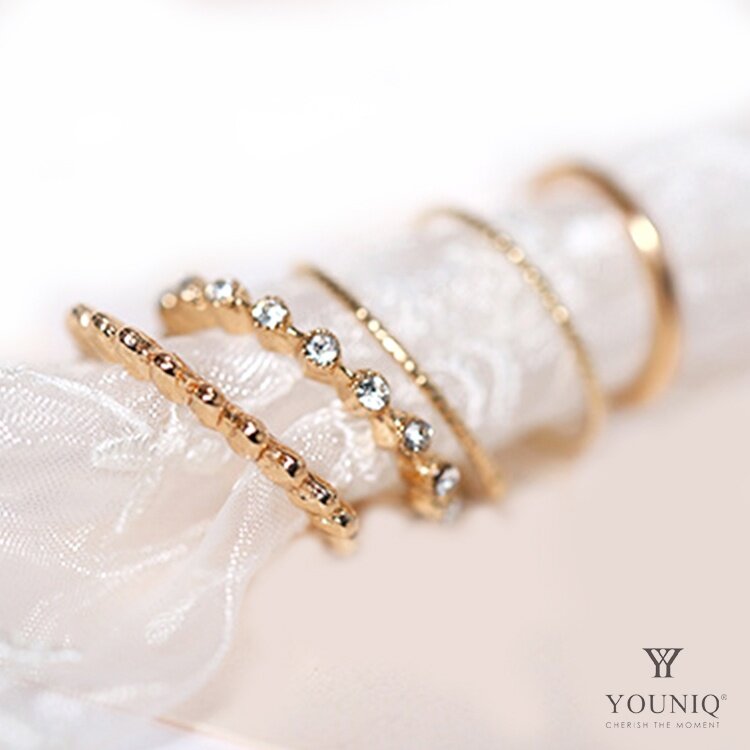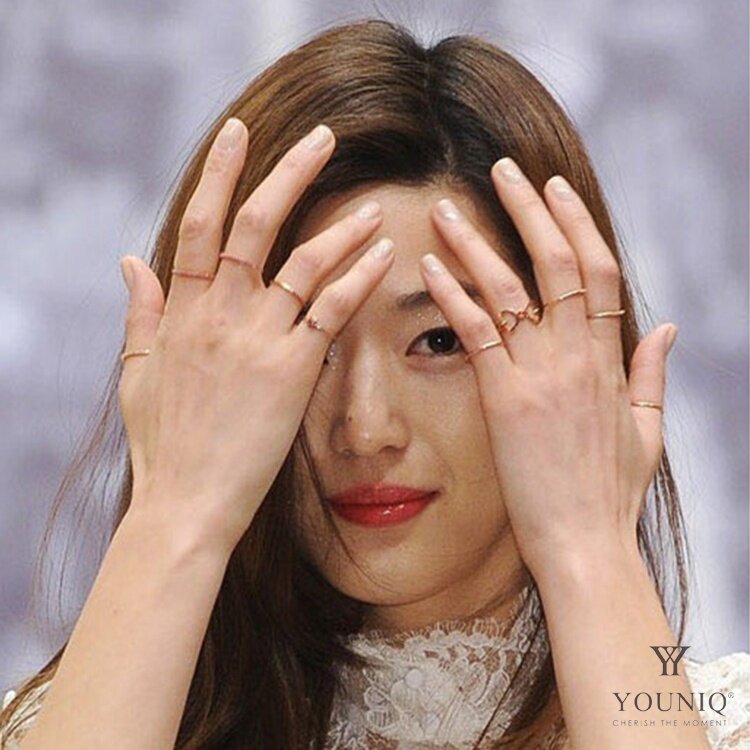 Simplicity has never looked as chic as beautiful jewelries by YOUNIQ. With a large typography decorating the centrepiece, a trace of a swiveling line one the surface creates an elegant silhouette for the accessory in bright lights.
Care Instructions for Jewelry
We recommend that customers remove jewelry before going to bed or participating in physical activity. Exposure to certain harsh chemicals or environments will result in compromising the integrity of your jewelry. This includes, but is not limited to the following: perspiration, perfumes, cleaning agents, chlorine, salt water, and silver polish.
What's in the box:
5 x YOUNIQ rIng in one set
Size details:
Inner Diameter: 1.4cm, 1.5cm, 1.6cm x2, 1.8cm
---